A leading cause of revenue loss and increased costs for any business or office is inefficiency in workflows, bottlenecks, and unproductive workforce. As such, managed print service providers like Green Office Partner are becoming more and more essential for their document workflow optimization expertise. The main idea of document workflow optimization is the improvement of a current workflow; it is to map out existing process steps to discover and understand pain points; highlight areas of opportunity and help companies find more efficient ways to work.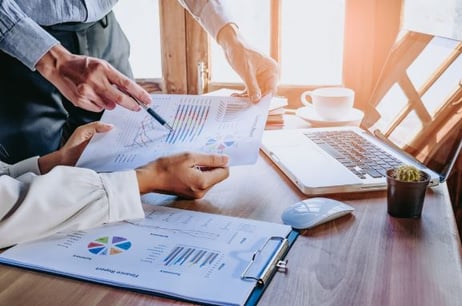 Rethinking workflows is an essential part of the process of incorporating new technologies in any company's business model. By assessing current workflows and uncovering inefficiencies and bottlenecks, businesses will be able to see opportunities to integrate new technological solutions to reduce the cost of unproductive areas.Top print service providers in Chicago such as Green Office Partner are dedicated to uncovering those opportunities to create smarter workplaces through the following:
Capture and map business process steps: drawing out a clear picture of the current workflow
Discover inefficiencies and areas of opportunity: identifying how bottlenecks can be turned to cost-effective solutions and how technological solutions can come into play
Compare existing workflows with best practices: a guide to recognizing the most appropriate play for a specific area or step to increase efficiency
Show potential cost savings: ascertain how changes in processes will lead to more revenue as a whole and not lead to bottlenecks or problems in other areas
By obtaining control on all the above points, Green Office Partner will be able to effectively streamline and shorten processes giving company leaders more time to focus on strategic growth plans and employees to increase their productivity on things that matter. Despite the above, it is essential to remember that merely integrating new technologies or automation is not a panacea to solve all process hiccups. Therefore, a clear understanding of current processes is the foundation for different businesses to identify the specific areas for change and assess which solution will best fit that spot.
Some of the ways that workflow optimization solutions make a difference are shown in the following:
Streamlined processes create and maintain consistency: this gives company leaders and managers better control and insight into their operations and can provide employees a clear direction that improves collaboration and communication
Uphold standard operating procedures and policies: proper, clear, straightforward processes help companies control internal policies and changes making it easier to deal with problems or implement contingency plans
Pinpoint weakness quickly and more efficiently: company leaders and managers will be made more aware of gaps and missing elements in processes that allow them to deal with the deficiencies more proactively
Clearer strategic planning for long term goals: optimized workflow helps leaders see the path ahead more clearly, prepare for changes and plan for growth
Improved customer experience: customers feel and see when companies are operating poorly or efficiently; consistent processes and transparent workflows are appreciated and equip employees with necessary tools to communicate well with all types of customers
The trick is to keep optimizing. Green Office Partner will work with their clients to continuously optimize processes to stay ahead of change and to identify technological solutions better to help businesses grow.