Managed Print Services saves time and money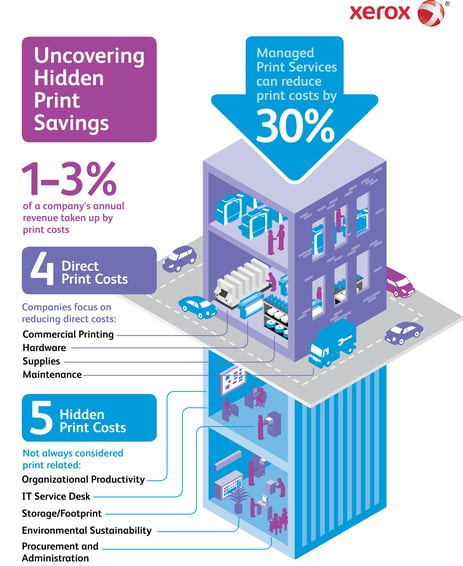 If you have ever needed to use a printer, then you should be able to relate to managed print services because the more you use a printer then more often you unexpectedly run out of toner, the printer stops operating and your project is put on hold until the printer is back up and operational.
Even HP offers auto ink/toner ordering for their desktop home office all in one OfficeJet Pro units. The machine sends information about your toner usage to an HP fulfillment provider and when the levels reach a certain threshold, replacement ink/toner cartridges are shipped directly to the user prior to running out of toner.
The desktop printers from all manufacturers don't yet offer a total managed print program that would reduce maintenance and prevent the printer from operating simply because it is too costly to monitor the printer functions for a small desktop unit that cost $89.99. In today's throw way society, the owner would just replace the printer with the latest and greatest model.
However, when it comes to a business operation that uses not just one, but many MFP (multi function printers) units that could have cost many thousands of dollars, throwing away a unit that is down and buying a new one is not an option most of the time. These larger and more expensive printers do have maintenance monitoring when enrolled in a managed print service program from Green Office Partner.
Keeping your business up and running relies on keeping your office equipment operational. Waiting until it's too late might be acceptable when you run out of coffee or Sweet and Low, but when a very important proposal needed to be printed the disruption creates havoc in the office and someone is taken away from their daily scheduled tasks to run out to the nearest office supply store. If the machine is down, then the office is waiting on the service technician to arrive and repair the printer. Both of these situations can be avoided with a managed print program.
Call Chris Gallagher today at 312-399-5299 or email Chris at cgallagher@greenofficepartner.com and he will be happy to conduct a no-cost print management assessment for your business.