What is a data breach?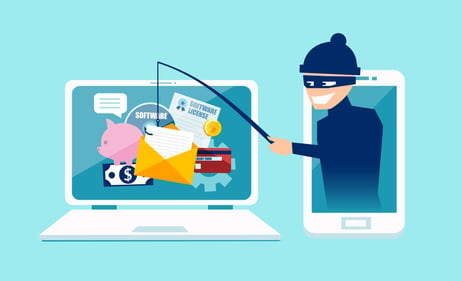 A breach is defined as an event in which an individual's name plus Social Security number, medical record and/or a financial record or debit card is potentially put at risk—either in electronic or paper format.
Both HP and Microsoft have identified threats that can cause great harm to your company. The costs of sensitive documents being exposed, such as confidential private information, intellectual property being stolen, revealed business plans, or customer lists, are potentially devastating.
HP has identified these principle threats:
Hard copy theft–Nearly 30% of all printed documents are left at the printer for anyone to take.

Hardware theft–Documents sent to printers and MFPs can be stored for later printing. A stolen hard disk can expose these documents.

Unauthorized changes to settings–If a device's settings and controls are unprotected, anyone can reroute print jobs and even access vital passwords and network information.

Unauthorized MFP use–MFPs can send, fax and e-mail. Anyone with access to your MFP can also send confidential information to any fax number or e-mail address in the world.

Network sniffing–A "network sniffer" can read data traveling between a PC and a printer, exposing the print job, routing addresses and more.There is also theft of a printer or theft of its hard drive which contains all the information printed on that machine. So where devices are sent after its life's usage is vitally important. The hard drives must be erased or destroyed before sending the printer to some place outside the business's control.
So to protect the print environment, a company's strategy must contain methods that will include printing and imaging products, the network, and data passing across the network.
It is essential that security becomes an integral part of your company's security strategy. You need to know your business and what may be attractive to hackers. IT must enforce firewall and content filtering policies.
To get the most recent megatrends as reported by IBM and Pokamon, security steps to take right now, and how to securely print to your HP and Xerox Printer, download our eBook, Security Breach Trends.
Green Office Partner, headquartered at 205 West Wacker Drive in Chicago, provides local printer and copier repairs, national printer repairs and document management services. Our expertise has been featured on both local and national news, as well as, the Chicago Tribune and Crain's Business Journal
Call us today to hear how we can help you manage your document infrastr.ucture and improve your document systems.
1-877-467-5999
Support@GreenOfficePartner.com