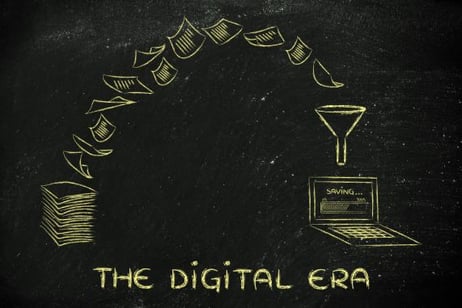 Document printing costs and printer fleet management are not primarily paid attention to by managers and business owners when dealing with the overall profitability of a company. Most are unaware that these also contribute a noticeable amount to their everyday expenses, and will continue to eat at margins if not done properly and effectively. With the rise of paperless systems and processes, many company leaders and business managers are beginning to see the advantages of a well-managed fleet and efficient document workflows.
Managed print services are applicable for all types of industries, as long as an office has a printer or copier, then they can avail of these services. Take the automotive industry, for example. Documents piling up may be slowing down a dealership's operations because there are already several activities happening and adding obstructive piles of papers is not helpful. Currently, there are several dealerships around the city and print services for auto dealerships in Chicago are on the rise.
Some of the relevant problem areas of auto dealerships may be the following:
Printer and office supplies that are thought only to be a minimal amount
Managing and liaising with different vendors and suppliers
Coordinating and scheduling numerous processes of supplies and services
Environmental impact of document, paper, in wastage and excess
IT teams spending half their days maintaining printers instead of doing more strategic initiatives
Having a top print service provider in Chicago like Green Office Partner will help you focus on strategic decisions to expand your business by taking your worry away from all these document management processes. Managed print services not only helps companies enter a paperless system but also results in increased productivity, efficient operations, and a cleaner, greener workplace. There are a few areas that Green Office Partner can make document management unique for your company:
Accessible, up-to-date documents anytime, anywhere helping every staff and stakeholder of the company make informed decisions
Granular document security that provides a veil of protection for all internal processes and external communications
Full feature document editing ensuring convenience and efficiency in carrying out different assignments especially when on-the-go
User-initiated document workflows making the software, processes, and interfaces user-friendly and easy to understand for all teams involved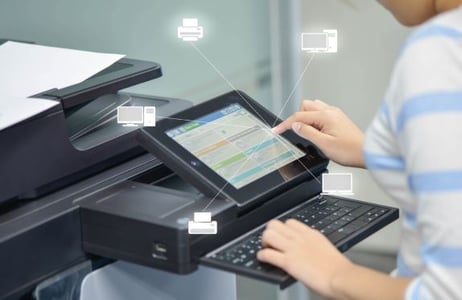 These processes may be at the center of your businesses. A reliable automotive managed print services company like Green Office Partner will be able to assist your company every step of the way in the transition to guarantee continued smooth operations. With this streamlined process, your dealership will be a cut above your competitors in the area because of optimized document workflow processes, better staff productivity, and efficient communication between teams. You achieve this because you aimed to remove the clutter.