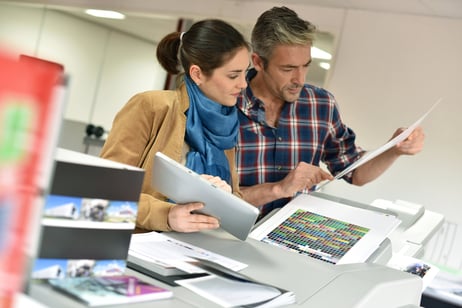 Outsourcing is a very common practice for companies these days. Many businesses will outsource responsibilities such as janitorial services, parking, and even receptionists. Outsourcing lowers costs and improves experience in particular services. If you are looking to cut costs in these tough economic times, outsourcing might be the way to go.
Unfortunately, many businesses don't realize they can outsource one major cost: printing. A managed print services program allows your business to pay for only the prints that you use. One low cost per page will cover everything from supplies to service.
Consider some of the common benefits of a Managed Print Services program:
· Free up your IT resources from having to deal with printers that are down or jammed
· Reduce the need to stockpile supplies
· Extend the lifecycle of your printers and multifunction devices
· Improve productivity in your employees
· Easy maintenance programs
Outsourcing the management of your printers ensures that your devices are always working at their best. Your key business processes with occur uninterrupted and keep our office running at its most efficient.
To learn more about how you could benefit from our Managed Print Services program, contact us today.