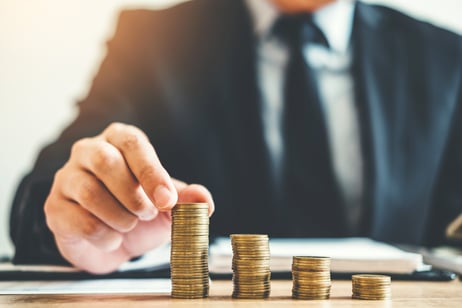 Some business don't even know that managed print services (MPS) even exist. It's hard to believe that managed print services (MPS) were just a concept a decade ago. In today's busy world that is filled with millions of businesses, the need for MPS has become clearly evident, despite the lack of awareness about the industry.
From cost savings all the way through to increased productivity, efficient operations, environmental benefits and many other advantages, MPS has become an essential service as part of your company's IT needs.
Many businesses may still be wondering if they will be able to enjoy the benefits of managed print services however, especially as the industry is still in its growth period. For businesses wondering if MPS is right for them, consider the following questions:
If you have a number of printers, plus fax machines, copiers and other print devices in your office, and use these devices on a daily basis, then MPS will be sure to offer benefits. In a typical medium sized company, printers are found not only throughout each department, but also in various managers' offices. Fax and copy machines are also found throughout the office. When one considers that each of these devices churns out a great volume of prints, the need for managed print services becomes more apparent. Management of the company's printing practices will help to prevent waste and save money across the board, while also ensuring that printers, fax machines and copiers are running at their best.
Chances are not likely that your company employs someone on a full-time basis to manage print devices. In most companies, this role is instead left to the IT department, office manager or admin manager. Most of the people responsible for dealing with your print fleet have minimal experience and understanding of print devices, while an outsourced MPS provider has all the skills that come from extensive work with printers, fax machines and copiers. Outsourcing these services also ensures that the people who have been responsible for print devices are left to focus on their primary job roles, increasing productivity substantially.
Medium to large sized companies often have multiple departments, with very little way to monitor the printing done across each department. Industries that rely on accountability, such as the financial sector, non-profit organisations and government departments need to ensure that printing is fully controlled in order to meet stakeholder's policies. Other industries such as marketing, public relations and other agencies need to bill clients for printing and calls, which once again requires the need for accountability through managed print services such as print and fax audits.
Another aspect of MPS is the environmental factor. Companies who wish to lower their carbon footprint and make a commitment to more sustainable and environmentally friendly print practices can enjoy the eco benefits of green printing practices that reduce waste, educate employees on print practices and generally help to ensure a paperless office. This side of managed print services helps to address the huge waste that comes from poor printing practices, and is essential for all companies who wish to print responsibly. Green Office Partner offers green managed print solutions for business large and small. Contact Chris Gallagher today at 312-399-5299 for additional information and to schedule a no cost, no obligation print assessment.