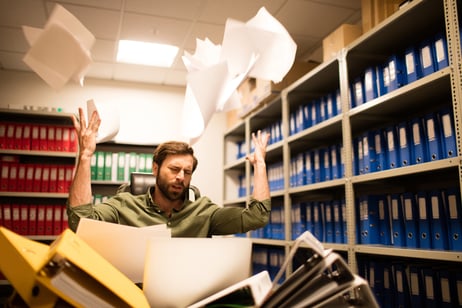 Does your office require paper documents to operate? If so, you may want to rethink how you store, share and protect important or confidential information.
Even in today's digital world, research suggests that up to 40% of all business processes still require paper-based information. For decades, businesses have operated by maintaining paper-only records that fill everything from banker's boxes to file cabinets to onsite storage facilities.
Here are 3 reasons paper documents are considered risky business:
1. Paper is a Fragile Medium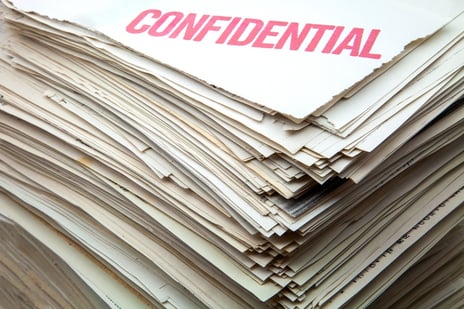 When your business data is stored on paper, a fire or water damage can destroy years of work in moments. That's why many organizations are creating Backup and Disaster Recovery plans to ensure business continuity in the event of an unforeseen catastrophe. Often these plans include a simple scanning strategy to convert fragile paper documents into digital files that reside in the cloud. In almost all cases, digital documents provide a more durable and secure method of storage.
2. Digital Documents are More Secure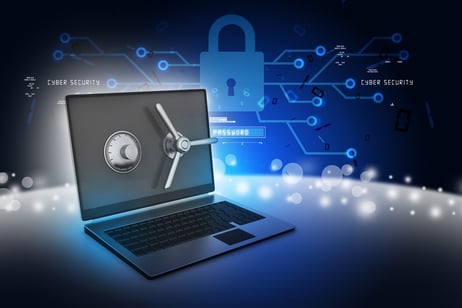 Converting paper documents into digital files allows organizations to restrict access to specific users and lock out unwanted eyes. Results from a study conducted by the Ponemon Institute revealed that 70% of organizations have had one or more accidental data breaches due to hardcopy documents. Unsecured file cabinets, employee desks and other vulnerable storage methods are often prime targets, where confidential information can be easily lost or stolen, compromising the security of your business.
3. Paper Documents Cost Time and Money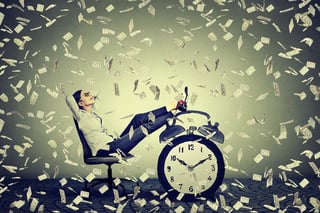 Paper documents require a lot of resources to produce and considerable physical space to store. A PricewaterhouseCoopers study found that on average, a company spends $25,000 to fill one four-drawer file cabinet and an additional $2,100 a year to maintain that cabinet. That's because when someone needs to locate a paper document, it can be time consuming to find the exact document and return it to its proper place for future use. In fact, it's been estimated that a typical office worker spends up to 18% of their day searching for the hardcopy information that they need.
Conversion from Paper to Digital Documents is Easy
Today's technology has made converting hardcopy documents to digital formats easy and afforable. For many businesses, the first step is to explore digital workflows for current paper-heavy tasks. Newer MFP technology has made this transition very simple with one touch scanning to cloud storage providing a safe, secure and accessible location for your information.
This means you don't have to worry about losing your records in the event of a fire or flood and your confidential data is more secure. When you combine the benefits of user-friendly scanning with saving time and money, transitioning from hardcopy documents to digital files makes a lot of sense.
To explore your specific security vulnerabilities and learn how your business can make the shift away from paper documents, contact Green Office Partner today and download our Free Office Security Checklist!